Training: 1020 WIEN; HOFENEDERGASSE 3 - MITTWOCH 17-19 + SONNTAG 16-18
Um telefonische Voranmeldung wird gebeten

/ Anfänger sind willkommen
achja ! beim japanischen Training legen wir großen Wert auf PÜNKTLICHKEIT ! Das heißt: !!! 15 MINUTEN NACH TRAININGSBEGINN KEIN EINLASS MEHR !!!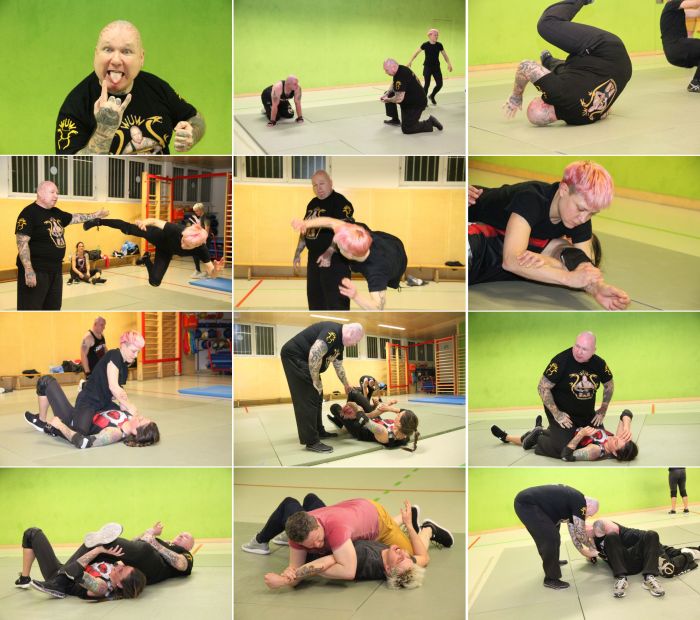 --------------------

WEGEN DES VON DER REGIERUNG VERORDNETEN LOCKDOWNS
MÜSSEN WIR UNSERE ARENA-SHOW VOM 13.12.2020 LEIDER AUF 11.4.2021 VERSCHIEBEN

bis zur nächsten Show am 14.3.2021 im WEBERKECHT
In unserer ersten WEBERKNECHT-SHOW 2021, feiert ein Wrestler sein Comeback, der sich 2 Jahre eine Auszeit gegönnt hat!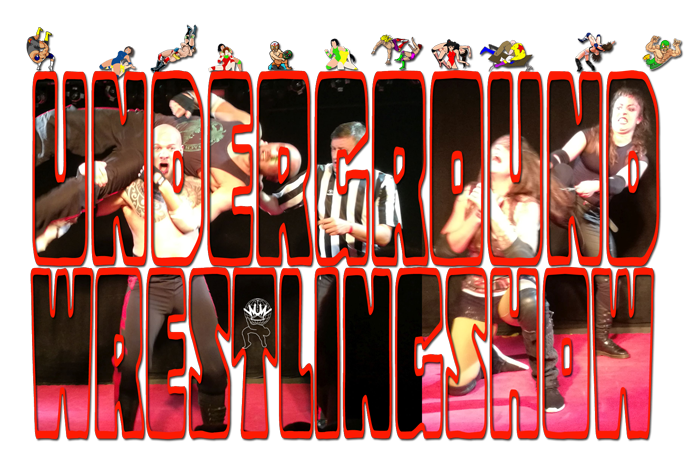 CHRISMAS: das t-shirt für alle wuw-fans ... in unterschiedlichen größen und farben ... just click to buy

Humungus packt aus! So hart prügeln sich Wrestler wirklich | krone.tv Stiegenhaus West

Krone TV: Jenny Posch besucht die WUW
Ein Vorgeschmack auf den 15.12. ! Aus dem Online-Magazin "UNERNST":

Bericht über Undergroundwrestling-Training in der "ZE.TT" der Partner'in von "ZEIT ONLINE"
click here for pics WUW @ NOVAROCK SO 16.6.2019

seit heute im Augustin und in der "Zwischenzeit online"
ein Bericht über WUW, Chabela und unseren Shows im Weberknecht
WUW-Show Impressionen 25.3.2018

Foto- & Video-Artikel über Underground-Wrestling in der Zeitschrift "The Gap"
Undergroundwrestling im Kurier 24.9.2016
Reportage über Underground-Wrestling im Standard (Videos, Interviews, Fotos) 15.12.2014
click here
Wien - 8.9.2013 - 110kg Wrestler vermöbelt Krone.at-Redakteur
(just click here to watch the video)

Mit 1.1.2012 ist die WSA Teil des internationalen Verbandes WUW
! 12 nation - 1 idea ! no ring - no pinfall - win only by submission or ko !

France - Japan - Austria - Spain - USA - Nepal - Nigeria -Thailand - Canada - Sri Lanka - Australia - Belgum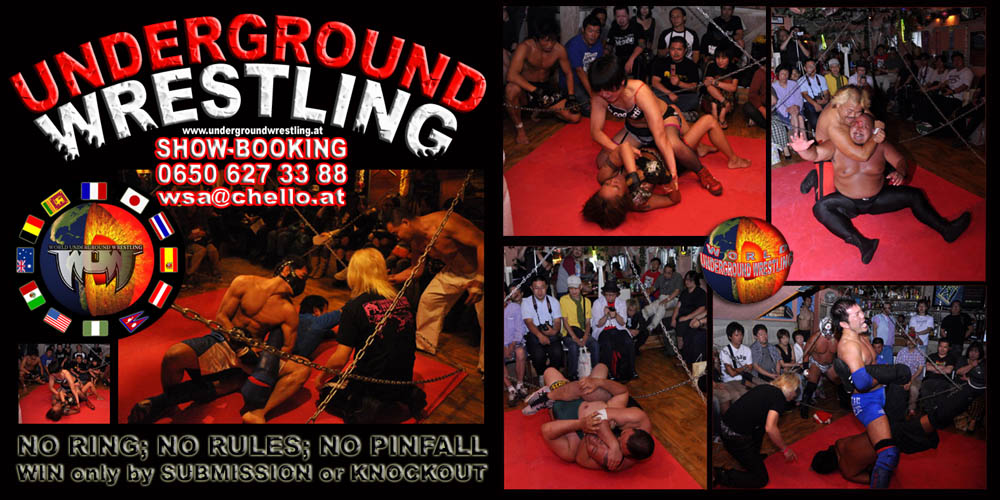 Offizielles Statement von HUMUNGUS über den Beitritt der WSA zur WUW (in deutsch u. english - click here)
click here to watch Humungus beating up his oponents
Netter Internet-TV-Bericht über die WSA

Musik-Videos unter Mitwirkung einiger WSA-Stars:
Julia G. - El Superbeasto u.a. mit Torturo Martinez & Rowdy mcGuines just click for the video
Gasmac Gilmore - Ich trage nicht Krawatte, u.a. mit Torturo Martinez & Humungus just click for the video
Gasmac Gilmore - Fantastisch, u.a. mit Torturo Martinez & Humungus just click for the video
Nazar - Abracadabra: u.a. mit Martn Pain & Humungus just click for the video
making of "Abrakadabra" just click for the video
Metal Fightnight: Werchicken-Horrorshow - featuring Freund Hein & WSA just click for the video
Stormbringer-TV-Bericht über die Metal Fightnight just click for the video
Freund Hein - Bourbon Time: u.a. mit Humungus, Martn Pain, Mirko. Seth Raven, Xdream just click for the video
making of "Bourbon Time" just click for the videos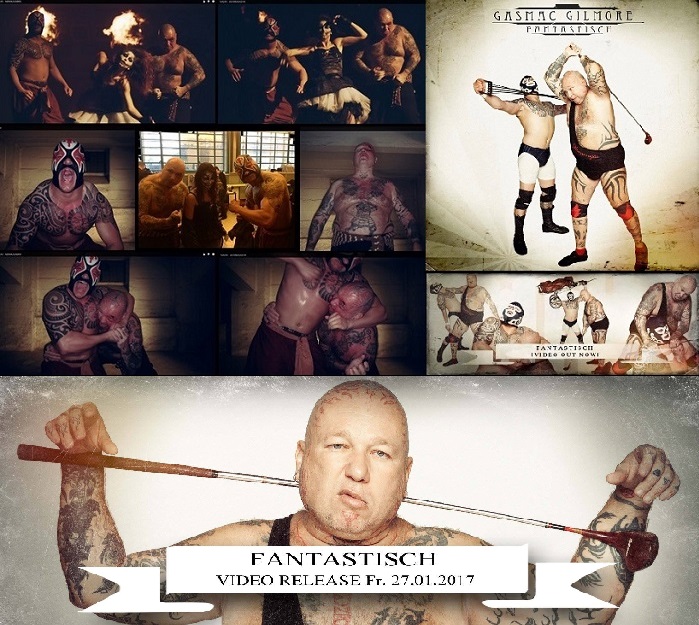 more on youtube.com/wsahumungus just click for the videos
for international bookingrequests, feel free to contact HUMUNGUS via

Mein Bücher sind seit 2012 im Handel erhältlich
and now my books & e-books are available in english too
Pro-Wrestling-Trainigsguide / Aikuchido-Japanese Knifefighting / Bodyguard-How to become a Pro
you can order worldwide via amazon: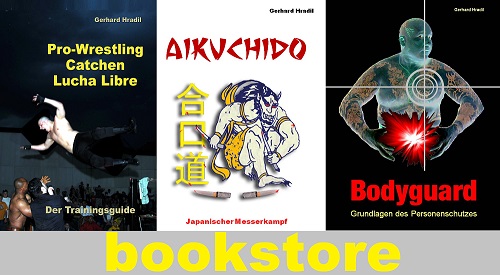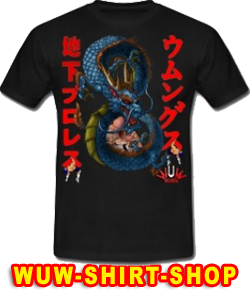 to buy online, just click